What Should My Travel Insurance Include?
What if there was a way to have the most hassle-free journey where you and your possessions have been guaranteed to be safe? Sounds unbelievable doesn't it? Travelling is getting riskier by the minute and the only way to ensure utmost safety is with a Travel Insurance.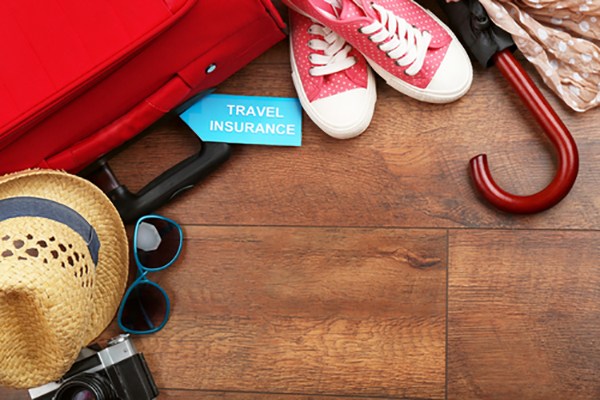 So here are 7 aspects that mark a perfectly good travel insurance:
1. Trip Cancellation:
Any pre-planned trip when cancelled suddenly, is a disappointment in itself. But when to that you add the difficulty of getting a refund from the airlines and it is like an uphill battle. In such a situation a travel insurance will be helpful in retrieving the finances that you have invested in your travel. The cancelled trip can be for a number of reasons including:
a. Sickness, injury, or death of you, a family member, or a traveling companion
b. Natural disaster in your destination or departure city
c. Laid off from work or required to work
d. Terrorist incident in your destination city
e. Bankruptcy of your travel supplier.
2. Medical Expenses:
One thing to keep in mind while travelling is that even if you have a health insurance cover in your home country, it will not be counted in the country you travel to. This is where travel insurance can be beneficial. If you ever, unfortunately, encounter a medical emergency during your trip, you can be rest assured if you have availed a travel insurance.
3. Missed Departure:
It is honestly frustrating if you have to spend additional money on hotels or accommodation or another flight because you missed the departure of your flight. It is all the more frustrating to do this when the reason you missed the flight was out of your control. This is when a travel insurance will come in handy as it covers your additional expenses if you have missed the flight with no fault of your own.
4. Baggage Cover:
In the unlucky situation that you lose your baggage during any part of the journey, your travel insurance will definitely have your back. It will also cover your luggage being stolen, damaged or destroyed. This is one of the most vital parts of a travel insurance since it is based on an event that is most likely to happen over others.
5. Personal liability cover:
Travelling to a new place where the rules and regulations are different is a tricky position to be in. In such a place, a travel insurance will protect you since it covers any monetary reimbursement/fee you need to pay for causing harm or damaging another person or their property.
6. Monetary Cover:
A cover that is quite essential as well, the monetary cover helps you recover any finances/money you lose in the country you travel to. It even covers aspects such as travellers' cheques and pre-paid event tickets. This saves a lot of time that you have otherwise been spent on legal procedures in relocating the money.
7. 24/7 Phone Assistance:
This is a sign of a great insurance cover. A 24/7 phone assistance will make sure you have a helping hand no matter the situation in a country that is not your own. This cover will include:
Locating of the nearest adequate hospital if needed
Organizing medical transportation
Arranging for treatment and overcome any language barriers
Organizing transportation home
With the rising levels of risks involved in travelling, getting a travel insurance has become a necessary pre-travel precaution. As they say, it is better to be safe than sorry, thus opting for the best Travel Insurance will ensure you have a safe and memorable journey!