Never Leave Home For Camping Without These Essentials
Camping is cost-efficient and adventurous. It is also unbelievably cheap and a lot of fun! Arguably, the most important thing to take with you while going camping is your camping bag! Packing a huge bag with too many things will increase the weight of luggage, making the whole camping experience tedious. An over-loaded bag makes it difficult to move from one place to another. Just because you're going to camp in an isolated area, you feel compelled to take a lot of things. In order to make your camping experience easier,here's a list of basic necessities you have to take!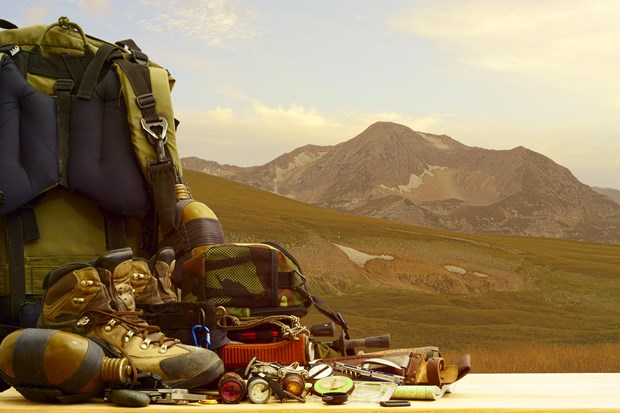 Protect yourself by carrying a First Aid Kit
Are you eagerly waiting to do daring activities like rock-climbing, hiking, strolling in the forest, etc.? All these camping ventures have a high risk of injuries, cuts, burns and scratches. For your safety, it is highly advisable to carry a first aid box with you always. A first aid box will ensure that your injuries are looked after well and on time.
Carry a Lantern or Flashlight
Whether you are sneaking around in a forest at midnight or sitting around the camp area for a snack, you should always have a lantern or flashlight in your camping bag. It is very essential especially during the camping activities at night time. Handy camping lanterns are useful and easy to carry as they shed light in all directions. Make sure you take fully-charged flashlights and lanterns. With these items, night activities, such as playing board games and cards will be more enjoyable.
Use proper navigation tools!
If you think that the GPS in your phone will help you out if you lose your way- think again! What if your mobile network has poor signal? It's always better to have your navigation essentials such as maps and compasses with you. This will reduce the chances of you losing your way.
Tents and Sleeping bags
While thinking of camping, the first thing that pops up in our minds is a tent! Isn't it exciting? Carry a tent which is easy to assemble and ensure that it is free from mold or holes. Also, to sleep comfortably, don't forget to take your sleeping bags! Even if the weather forecast for the place you are heading to indicates that it will be cold or hot, a sleeping bag is among the camping essentials that you will need to carry. Don't forget to carry pillows!
Bottled Water and Non-Perishable foods
When on the camping site, you might not find water when you need it. If you carry bottled water, it will help you during emergencies and for cooking purposes. Additionally, you should also remember to pack plenty of non-perishable foods, capable of remaining safe and cool in the containers until you are ready to cook it. Foods such as extra energy bars, nuts, dried fruits, peanut butter, etc. have a long storage time and these are ideal for camping.
Apart from carrying your clothes and daily use products, don't forget to carry the above essentials during camping. Also, to organize and have a great time at your camp without any confusion, find and book the best camp and event organizers.