Kerala Travel Guide
God's own country also known as Kerala, is easily one of the best tourist destinations in the country. A trip to this beautiful land of coconut, elephant, backwaters and large landscapes are sure to leave you spellbound. Kerala tourism has grown exponentially during the past few decades and has really led the path for other states to follow.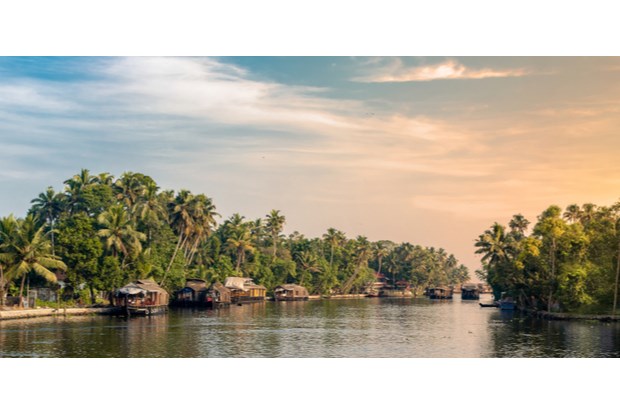 There is so much to do in Kerala when you are a tourist. No matter how long your vacation is, you will always feel you are missing out on so much more.
Here is the list of things you should definitely try out on your next trip to God's own country.
Explore the lost cultures of ancient Kerala and some of the greatest art forms like kathakali and kallaripaittu.
Hit the vast beaches of the Arabian sea.
Go hiking on mountain ranges.
Discover the wildlife in sanctuaries and jungles of western ghats, ride on elephants as you pass by tall and thick trees.
Try out adventure sports like paragliding, bamboo rafting, rock climbing, rowing, ziplining, ATV ride, jungle drive and more.
Enjoy an ancient form of ayurvedic therapy.
If you are planning a trip to Kerala, consider going through our suggestions on places to visit and the best dishes of Kerala that you must try.
Top places to visit in Kerala
These locations are fairly close to cover in a span of 4 days so pack your backpacks and get lost in paradise. A short vacation is not enough to cover even half of the beautiful places in Kerala, so we have handpicked 4 of the best destinations to visit in Kerala that you shouldn't miss at any cost.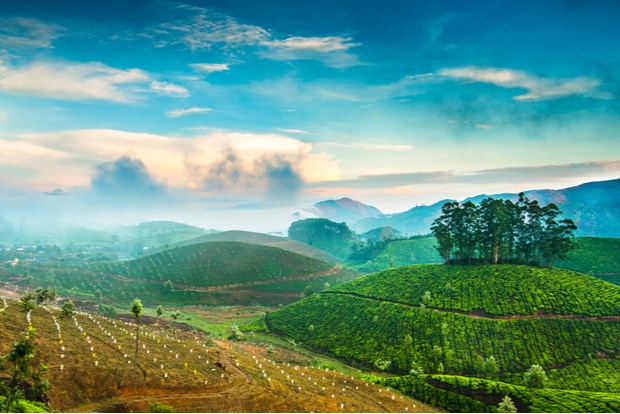 Munnar
A beautiful hill station, Munnar is a perfect example of Picture-perfect scenery. Time spent amidst the lush green tea plantation and magnificent stretches of greenery will leave you fresh and rejuvenated. Many Kerala tour packages dedicated to traveling to Munnar, so definitely check that out.
Alleppey
Alleppey, most famously called 'The Venice of the East' is known for waterways, lagoons and backwaters. Book a houseboat for a day or two and relax under the starry sky in the middle of nowhere. Houseboat rides of the backwaters are world-famous and you can treat yourself with some Kerala seafood delicacies on the boat. Kerala tourism has done a phenomenal job on travel and safety in the lakes.
Wayanad
Situated in the North-Eastern part of Kerala, Wayanad district is home to major attractions like chembra peak, Kuruva Island, edakkal caves and soochipara Falls. Whether you are taking a family trip or a solo one you will surely love every bit of Wayanad.
Vagamon
Vagamon is one of the best places on earth to connect with mother nature as you take a walk across lush Green Meadows. The mist covering zigzag roads make this place infamous for bike rides, with riders finding peace as they pass through sharp corners cutting through the cloud-like mists. If you seek some adventure sports, you can go paragliding, Rock climbing and trekking.
Few other tourist attraction in Kerala are:
Thiruvananthapuram, thekkady, Marari, Kovalam, Kumarakom, Bekal, Kochi, and Fort Kochi.
Top 10 Kerala food
Puttu and kadala curry:
Puttu is a cylindrical steamed rice cake cooked with coconut shavings and is an extremely popular breakfast dish not just in Kerala but throughout other parts of South India.
Originally from the North Eastern parts of Kerala, puttu has become a staple breakfast accross the state. It is usually served with kadala curry, but you can also pair it with ripe bananas, sprinkled sugar and grated coconut.
Appam and stew:
Honestly, Appam is easily a revolutionary food. Not once did I devoid myself of the pleasure of its company. It has got a soft centre and paper thin crispy outer area. It's essentially a rice pancake, which you can share with almost anything and it will steal the spotlight. In a typical kerala stew you will find pieces of chicken or meat in a beautifully spiced and creamy coconut gravy.
Dosa with Kerala style sambar and chutney:
No matter where you live in India, you will find dosa stalls stretched all over the streets of India. But no one does it better than the south Indians. Dosa is a very simple dish, yet listed in top 50 delicacies of the world. Dosa's roasted golden in ghee and served with authentic Kerala style sambar and chutney is a dreamy combination indeed.
Kallumakaya Ularthiyathu
Kerala food will make you believe that everything that comes from the sea tastes delicious, and this dish is no exception. This Kallumakkaya Ularthiyathu (mussel stir fry) takes additional time during preparation for cleaning the clams but the wait is worth it. They are full of nutrients and unique in taste and texture.
Porota and Beef curry
The darker hue of this dish reflects the depth of it almost paralyzing flavors. The beef is well cooked and generously coated with ginger, garlic paste, and mustard seeds. I haven't met a single Malayali who is not in love with the fan-favorite porota and beef curry.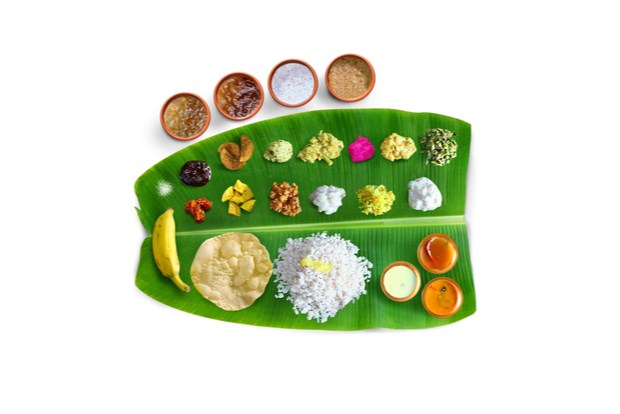 Kerala style fish Molly
Don't mistake this for just another fish curry because it is absolutely sensational. The flavors of coconut and cocoum, also known as kodampuli take this dish to a whole new level. Kerala is also home to thousands of fisherman family, relying on this trademark dish for centuries.
Varutharacha chicken curry
Chicken fry (varutharacha chicken) sounds bland, but this Is downright delicious. Served on a banana leaf, this dish is fried with onions, garlic, Chilli, vinegar and coriander. Let me warn you, this fiery dish will get you hooked.
Kappa fish curry
Kappa and fish curry is a true Keralite affair between the cassava root and the red hot fish curry. The texture and combined flavors are deeply comforting. The soft tapioca preparation yet hot and brittle at the bite, smothered in a coconut gravy and spiced soreness provided by the deep red fish curry.
Kozhikode Biryani
Kozhikode is famous for the best-tasting food they offer and Kozhikode Biryani plays a major role. It is known for its blend of many spices and aromatic flavor.
Sadhya
Sadhya includes more than 28 to 30 different types of dishes served on a banana leaf as a single course. There are no words to describe it, let's just say its not a dish but a feeling. This majestic dish is prepared in every Kerala kitchen during Onam (harvest festival) celebration.
Some other notable mentions are:
Avial, Olan, Kalan, Jack fruit poriyal, Prawn kuzhambu, Karimeen fry, and Thalassery biryani.
FAQ's
1. When is the best time to visit Kerala?
Ans. Kerala tourism claims to have a huge number of tourists coming all throughout the year. The peak season generally kicks in after September till the end of April. Many people travel to Kerala during the offseason, marked by the month of May to September to get cheaper tour packages.

2. I'm planning a jungle trip to Kerala, is it safe?
Ans. Kerala is safe to travel tourist destination. The tourism authorities of Kerala have not only taken care of safety but also the convenience of local and foreign tourists. Incidents reported in are very rare when it comes to safety in Kerala.

3. How can I reach Munnar?
Ans. Munnar is a beautiful hill station and is accessible by air, rail, and roads. You should book your ticket to one of the stations in Ernakulam/Kochi or land in Cochin International Airport, which is around 125 km away from Munnar.
4, What type of climate should I expect in Kerala?
Ans. The diversity of the geographical features of the state has resulted in diversity in the climate. The High Ranges have a cool and bracing climate throughout the year, while the plains are hot and humid. The state basically enjoys 4 types of climates such as winter, summer, South West monsoon, and North-East monsoon.
5. Are there any packages available for customization?
Ans. Yes, there are many holiday packages that you can custom design as per your preference. Though you can customize any of the locations you want to visit, check with the travel operator before booking and share your requirements in advance.
6. Can I join a group tour?
Ans. Yes, there are many group tour options available. Please check with your travel operator to get clarity about the details.